You Don't Have to Take Our Word for It!

Here's what some of our satisfied customers have to say about Covenant Automotive Repair & Service: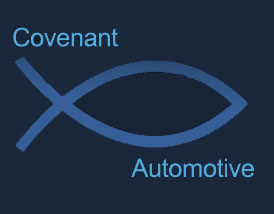 We found our former auto repair shop closed only to "randomly" pull into Mark Knaak's, Covenant Automotive, LLC today. While it makes sense to get an appointment, they performed mechanical service on two of our cars without hesitation. They were pleasant to work with, asked appropriate questions, provided information and excellent service second to none. Mark is a VERY experienced mechanic and able to work on almost ANY make or model. He specializes in "high end" luxury vehicles. Raise your prices, Mark! You deserve EVERY penny. THANK YOU. We'll be back!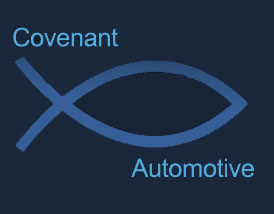 Mark was honest, kind, worked very efficiently, and made my experience at Covenant Automotive not only enjoyable but heaven sent. I will certainly be taking my Nissan to him and his team as long as they are in business in Tucson. Thank you Mark for your kind heart and excellent service!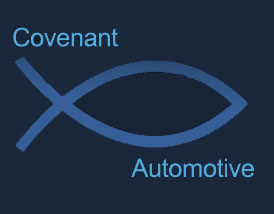 Very impressed! I just dropped in before 3pm on 2/19/2018 with my 2001 F150 Lariat, thinking I might need a fuel filter replacement..."Service Engine Soon" light was lit. When they checked, it was determined the truck was misfiring on #8. I thought I'd have to arrange another day to bring it in for the estimated 3 hour job; Mark assured me that he could get two guys to work on it right away, and if they had to go a little past 5, they'd do whatever was needed to get me going. Well, a whole set of plugs and a new coil, and they finished at 4:50! Amazing work!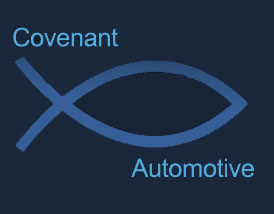 My stepdad brings in our cars to Mark and he does a fabulous job taking care of them! I took my Nissan Maxima in for an oil change and to get my splash guard nailed back into place. They took excellent care of my car and I am very impressed with them! Will be back with my husband's car for an oil change, and will keep coming back! The oil change is a great price for the service that you receive!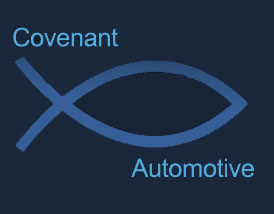 Very honest work done in timely manner prices very good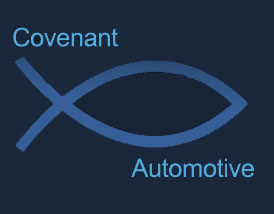 Mark has worked on my Mercedes E350...and now a doge journey (only an oil change and inspection before cross country trip.) The service and above all, honesty you'll get here is just the best. We're moving east and will miss them!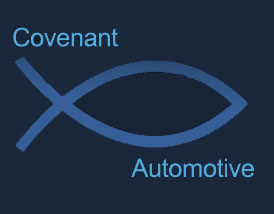 Very honest and fair! My stepdad has been bringing the cars here for years and they are very fast and effeciant. I will be coming back again in the future for any work that needs to be done to my car.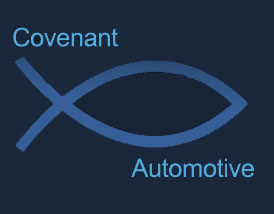 Covenant has repaired my BMW multiple times and are amazing to work with. I always get a fair price and they are extremely responsive. They will continue to get my families business.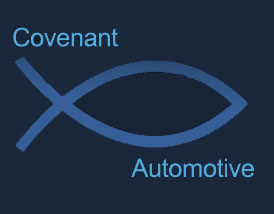 My 2000 GMC 1500 SLT 2WD with 147K original miles had developed a popping sound in the frt left side while I was visiting in Tucson, and being a bit of a motorhead from years past, I had a good idea as to what it was. I took it into a well known national chain garage to do an inspection, not only did they charge me $20 to do the inspection, they quoted me well over $2300 to complete the work. Then I did a little web search and found Covenant Automotive which is backed by NAPA so I called made an appt. I took it in as scheduled and they got right on it, doing the inspection and working up a quote, that is when Mark told me that he would quote the job in the most economical manner, which meant replacing the entire upper arm rather than replacing the bushings and the ball joint separately on both sides, as well as the tie rods on both sides. He quoted me $1017 and change which also included an alignment. They took me back to the RV Park where I was staying and finish! ed the work as promised, on time and on budget! I have driven the truck now for a few weeks, took a 500 mile road trip and I am completely satisfied with the quality level of their work. Mark and his team are not just mechanics, they are motorheads themselves and it is in their blood, they will work on your car or truck as if it was their own and they take great pride in their commitment to their customers My thanks to the team at Covenant Automotive, and Happy New Year!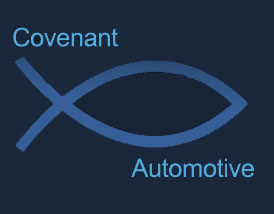 All I can say is I wish you were here in Amarillo where I just moved. I've never had such good service from anyone, and I am a real skeptic when it comes to mechanics. You and your crew are the best. Thank you!
Discover More About Reviews and Repair Services At Covenant Automotive Repair & Service in Tucson

Signs That Your Car Needs A Mechanic
Miscellaneous Auto Services
General Maintenance